Erotic penis massage
The erotic massage salon offers many massage programs. Beautiful nymphs will deliver sexual satisfaction without intimate contact with the client, conducting erotic penis massage.
Relaxing and exciting erotic massage is a great way for a man to have a good time. If you are tired of everyday life, then in the salon of erotic massage "Caprice" you can relax with a beautiful girl who will give you pleasant and unforgettable feelings and impressions. One of the unusually pleasant salon services is the erotic penis massage, delivering sexual satisfaction that you will not feel from having sex with a regular partner or even a prostitute. We do not provide intimate services – every client will receive a sexual discharge, relaxing under the experienced hand movements of a beautiful masseuse.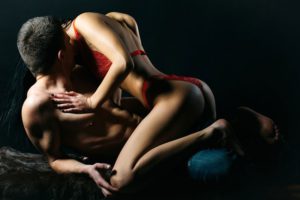 You can choose a girl to your liking, and if desired, massage can be performed by two beauties. Penis massage is a pleasant procedure, which at first completely relax a man, and then excite him as much as possible. During the massage session you can feel an unusual relaxing pleasure, which ultimately will bring to a bright and unforgettable orgasm. The girl will caress her naked body and gentle hands, this will allow the man not only to get an unusually pleasant sensations, but also to enjoy the erotic postures of a beautiful woman who will reveal all her feminine intimate charms.
Dick massage with happy ending
In addition to erotic member massage, other relaxation programs are offered in the salon, including:
Hot pleasure;
Water extravaganza;
Temptation;
Cheerful morning.
Each massage program lasts for a certain time, so the visitor can not only enjoy the pleasant sensations, but also feel the orgasm. Beautiful cabin nymphs will create an unforgettable intimate atmosphere, bringing pleasure and giving pleasure. Prices for massage programs are not high. We guarantee confidentiality and complete satisfaction of all sexual fantasies and desires.