Lviv girls. Passion-filled touches
Do you know what Lviv girls can do? Not only shoot eyes and empty wallets of your fans, but also do a delicious erotic massage. Combining elements of the classics, Thai techniques, awakening the most secret male desires, they perform a small miracle every day.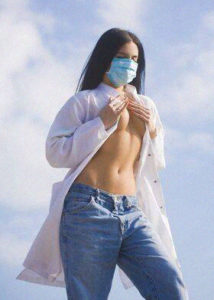 Tired of sitting in the office? Tired of self-isolation? Then it's time to try something hotter than a home bath – a professional full body massage with elements of body massage.
What is the secret of a good erotic massage? There are two main components here:
Skills of the performer. She should have a good understanding of how to massage different muscle groups, make your body flutter with pleasure, and make the climax really bright.
Data of girls. Professionalism, complemented by the attractiveness and sexuality of a young girl, always gives a better result than just the ability to do a good massage. Do not hesitate – here you will be greeted by the most attractive girls in Lviv, who perfectly understand how to make you relax, forget about all the problems.
Coming to our salon, you know for sure that you will receive for your money what you could not even dream of.
As you already understood, we offer massage with erotic elements. These are not intimate services and it is not worth offering something like that to Lviv girls. Service is built on mutual respect. You can find out in advance what types of services are available in order to include them in the complex. We also guarantee you complete confidentiality of your visit to the salon. Check prices, opening hours and other nuances by calling the phone number listed in the contact section.