French massage
If you want to have a real pleasure, we invite you to sign up for a French massage in the salon "Koritsa". We have the best masters of Lviv, who perfectly master different practices, helping customers to get a full relaxation and spend time with the benefit of physical and moral condition.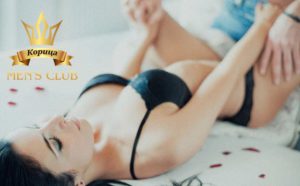 What's a French massage?
French massage is a special technique that involves working with the lymph drainage system. Masters of this technique are called jewelers not by chance, because they help to solve not only physical but also aesthetic problems. French tactics affects the limbs, body and face – has a powerful rejuvenating effect and helps to maintain freshness and energy for a long time. French body massage there are several types of massage:
Classical – affects the blood and lymphatic drainage systems;
Anti-cellulite – improves skin tone, restores metabolic processes, fights cellulite;
Sculptural – corrects the figure, increases the body's defenses, helps to get rid of excess weight;
Modelling – helps with swelling, weight loss, stress, chronic fatigue and depression.
French Kiss Massage is a special practice where the impact is on particularly sensitive areas. Thanks to the skill of the masseurs, the client gets a lot of positive emotions and gets rid of problems. You can sign up for the procedure by phone or in another convenient way for you.